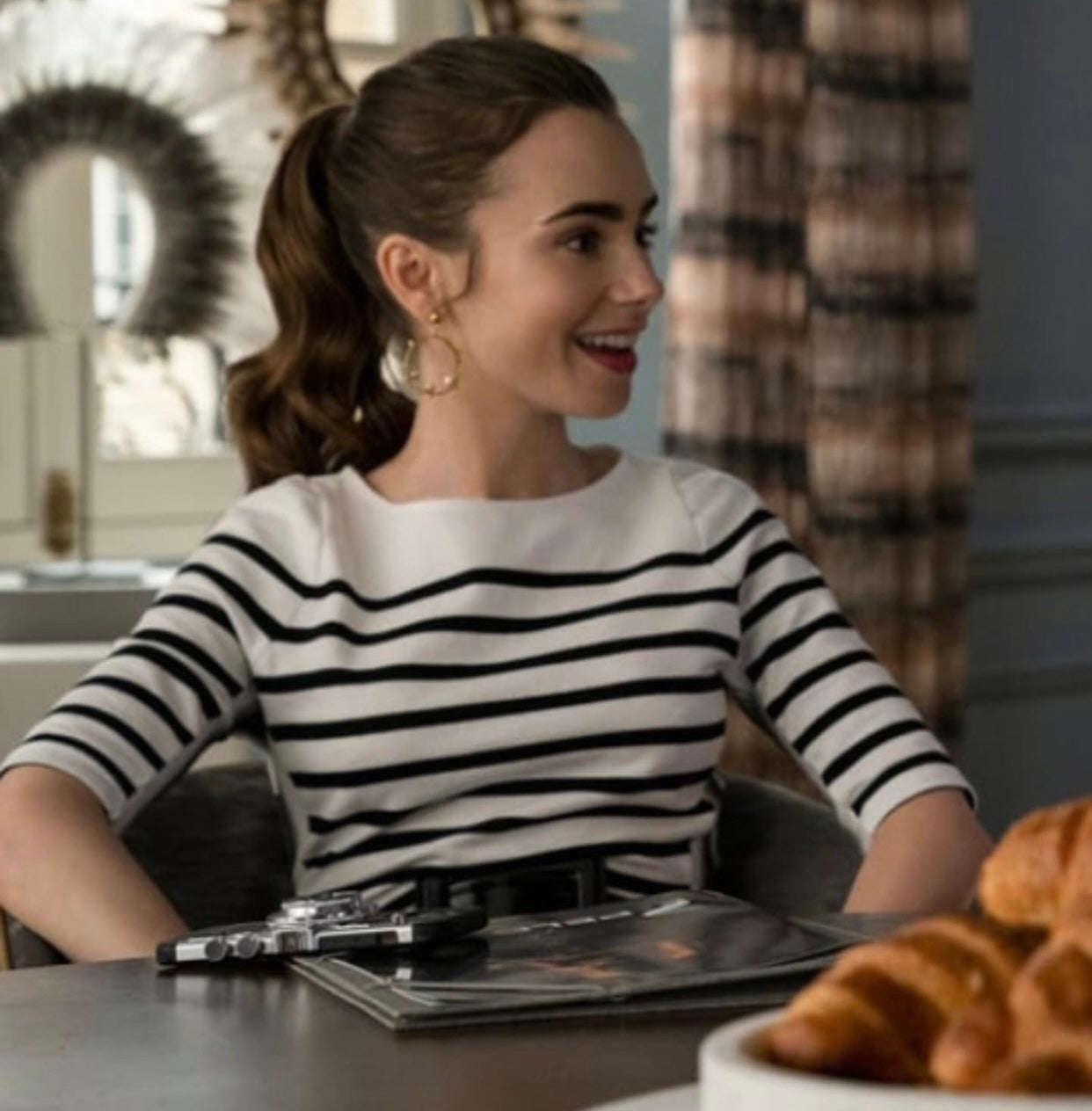 Anyone else been watching the deuxième series of Emily In Paris? The main characters Emily and Camille, are always bedecked from head to toe in designer brands including Dior, Balmain, Isabel Marant and Fendi. Unfortunately, Emily in particular has all the subtlety of a freeway pile-up in the way she combines colour and patterns. Usually capped off with something so unimaginable as a beret.
Camille at least gets it right, wearing simple, albeit clichéd, French Prêt-à-Porter outfits.
While we celebrate the idea of people throwing together spontaneous outfits, in my opinion Emily's outfits were an eyesore-she looks like a walking delicatessen.
Jac Cadeaux's range is founded on the ethos that simplicity equals elegance - C'est Tout.
EMILY IN PARIS