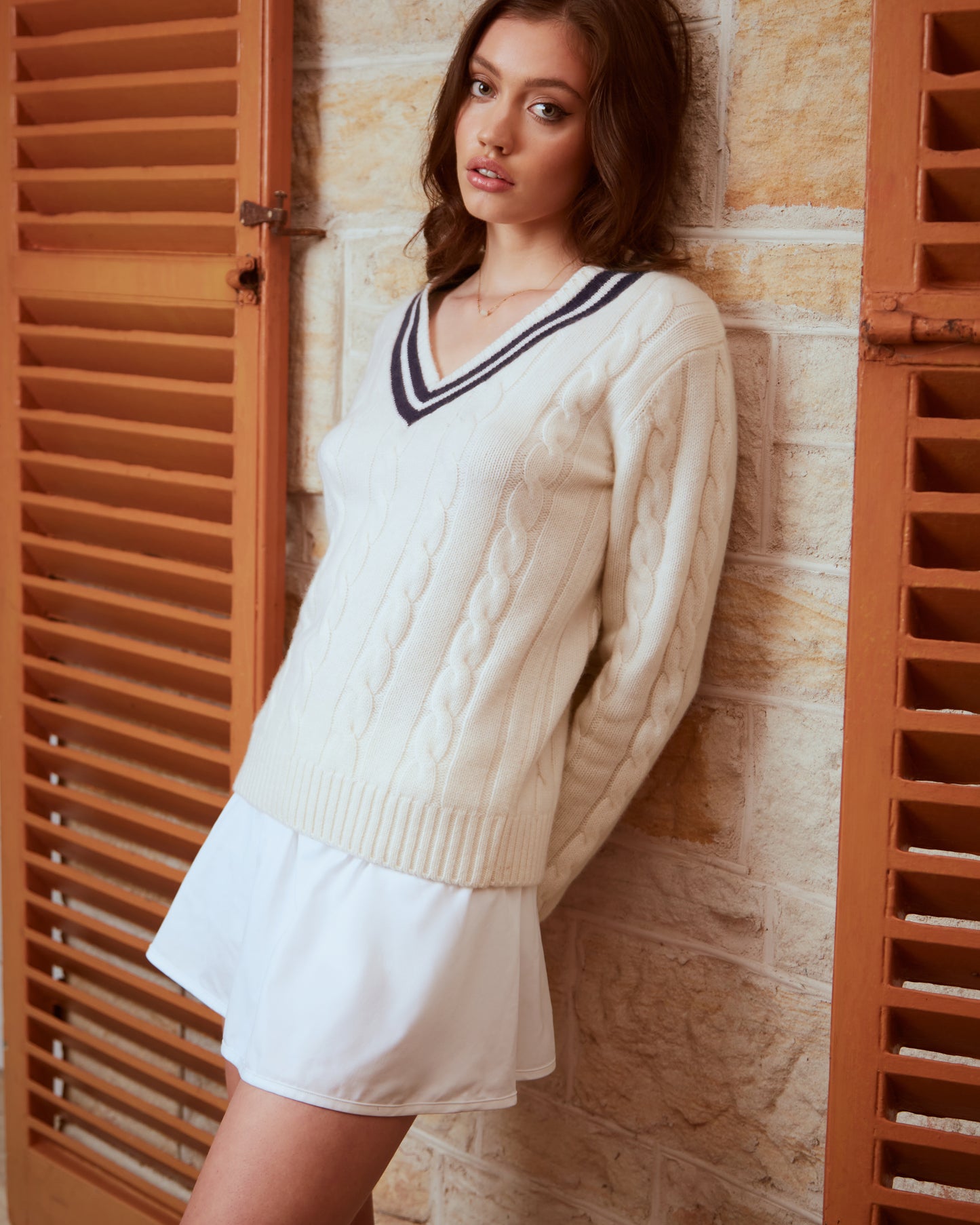 Cricket Cable Knit Jumper
Australian Merino wool blended with cashmere makes up our new Cricket cable knit jumper.
The Cricket Cable Knit Jumper
Crafted from luxurious cashmere and Australian merino wool, Jac Cadeaux's laid back cricket jumper is soft and sporty. Heritage design, this sweater boasts a cable knit design with V Neck striped edge. Favoured for more than a century by athletes, and the fashion conscience more recently, on both sides of the Atlantic, the cricket jumper is defined by its cable-knit pattern, usually in cream. Team with denim jeans, a great trench and ballet flats for a casual weekend look.