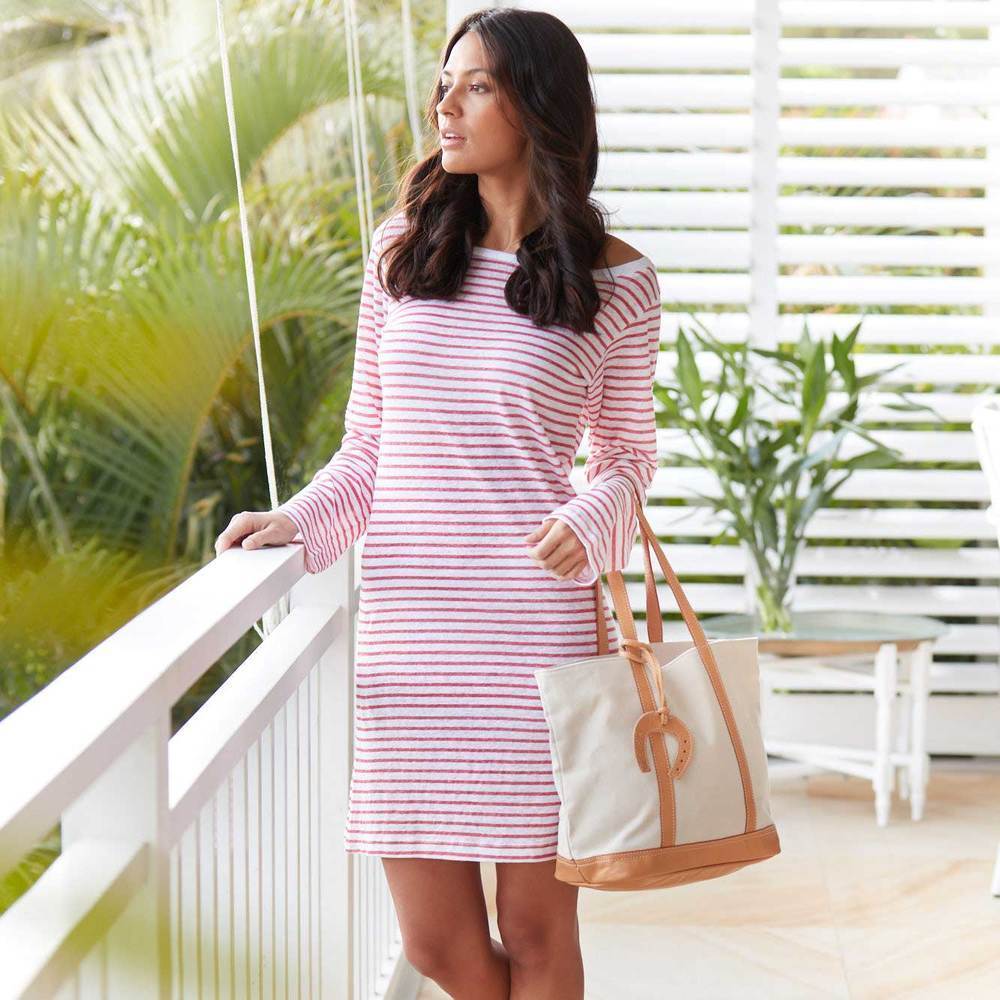 SHIRTS- POUR HOMME, POUR FEMME - UNISEX
We are excited to announce our French Linen shirts are on their way. Pour Homme et Pour Femme our shirts are a unisex shirt to suit casual wear. We have chosen lightweight pure linen, sustainably farmed in France. Linen is, of course, a natural fiber valued for its exceptional coolness and freshness in hot and humid weather. Elegant and comfortable, a linen shirt also provides great sun protection for your skin. Our linen shirt is a wardrobe essential for stylish people of any age and gender. Choose from three colors, inspired by the French flag: Blue, White, and Pink.
Relaxed fit
Long sleeve
100% French Linen
Regular collar
Designed in Australia
Machine washable
Unisex Size XS S M L XL
Along with our
linen shirts
we have our range of classic, Breton stripe clothing in lightweight, pure linen.
Our pure linen nautical collection comes in dresses, long-sleeve tops, and T-shirts with the choice of Bateaux neck or V-neck, with the elegant and authentic Breton stripe motif in traditional navy, red or khaki.
Authenticity – one-centimeter wide colored stripes separated by two centimeters of white – harks back to the origin of the Breton stripe in Bretagne (or Brittany, as the English know it), on France's north-western coast.
WHAT IS LINEN
Linen is a type of textile made from the fibers of the flax plant. Linen textiles are one of the oldest textiles in the world. They are cool to touch, smooth and get softer with repeated washing. The fibers do not stretch and have low elasticity, t


History of linen use goes back many thousands of years. Dyed flax fibers are found in a prehistoric cave in Georgia which is evidence that woven linen fabrics from wild flax were used some 36,000 years ago. In ancient Egypt, linen was used for mummification and for burial shrouds because it symbolized light and purity as well as wealth. Linen was so valued in ancient Egypt that it was used as currency in some cases. Linen was also produced in ancient Mesopotamia and reserved for higher classes. It always had a high cost because it was always difficult to work with the thread (flax thread is not elastic and it is very difficult to weave it into the cloth without breaking threads) and also because the flax plant requires a lot of attention during cultivation. 

Linen is used for a variety of uses: from bed and bath fabrics, home and commercial furnishing items, apparel items to industrial products. The finest linen is arguably from Normandy and Belgium due to the climate and cooler temperatures. Interestingly enough, flax does not need to be irrigated, is a fully renewable resource and is completely biodegradable.
Some of the outstanding characteristics of linen are it's
 hypoallergenic 
high air permeability and heat conductivity properties – in other words, due to its highly breathable properties, the fabric keeps you cool in the warm months and warm in the cool months
Lasts far longer than cotton if cared for properly
Approximately 30% stronger than cotton and holds its shape better than cotton due to the strong fibers.
Becomes softer with each wash
Anti-static and can help soften and protect the skin as it has natural pH properties
Extremely absorbent (absorbing as much as 20% of its weight in moisture before feeling wet and repels dirt