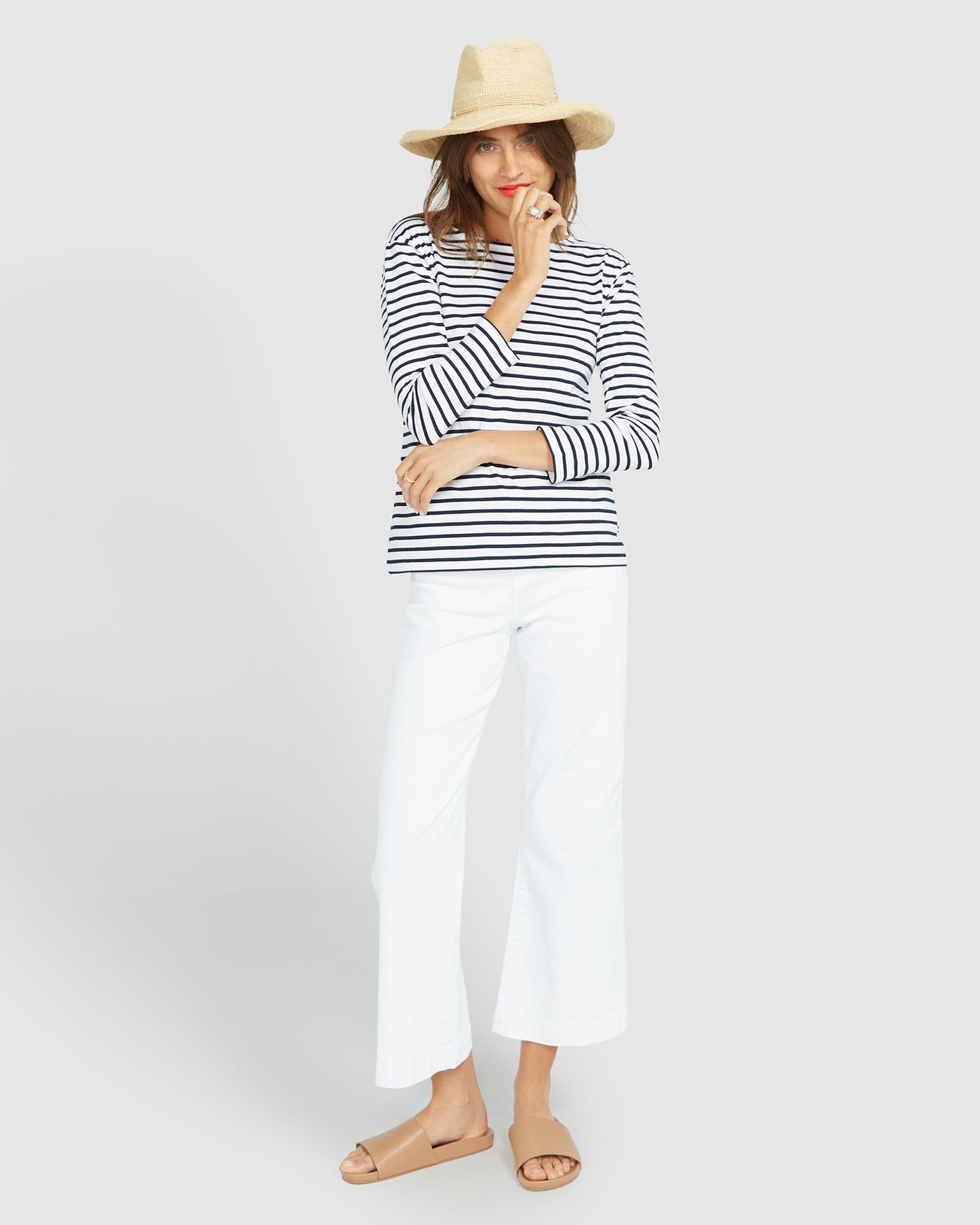 France (but mostly Paris)
With many people heading to France for the northern Summer, I'm reflecting on the excellent and informative piece written last year in the SMH by style editor Damien Woolnough.
 France (but mostly Paris)
Damien Woolnough contemplates French style. Sydney Morning Herald  22  October 2022. 
Walking the streets of Paris, dining at restaurants with views of the Eiffel Tower and sitting front row at Saint Laurent or Chanel, you can be forgiven for thinking that the French have pulled the finest navy wool over the eyes of the rest of the world. There is a studied effortless to the way many French women dress, with their hair gently tousled rather than blown out, make-up barely noticeable and outfits that look thrown together.
"I think French style is classic at its core," says Claudia Stahl, founder of the French-inspired label Jac Cadeaux. "It's a delicate balance between being well groomed and looking like you spent a bit of time preparing but not appearing too contrived.
"When I came back to Australia from living in France, people at events always looked overdressed to me, like they had just got out of the hairdresser's chair. In France, it's about wearing clothes that suit you rather than what's on trend. You pull out the classic pieces from the back of the wardrobe, such as a white T-shirt with navy blazer, rather than what's on trend."
The former muse of Karl Lagerfeld at Chanel in the 1980s, rail-thin model turned designer Inès de la Fressange encapsulates this seemingly relaxed approach with her own label, as well as her work for shoe designer Roger Vivier and collaborations with mass retailer Uniqlo.
"Matching shoes and bags immediately age you by 10 years," is one of the most Parisienne pieces of advice from the insouciant de la Fressange, along with, "It is true that in France, women put on less things. If they have a necklace, they don't put on earrings; if they have nail polish, they don't put on all their rings and all their bracelets."
It's a continuation of Coco Chanel's enduring advice about removing something before leaving the house (just make sure it's not your keys). For Stahl, the celebration of simple items such as a Breton striped top, canvas sneakers from Bensimon and well-worn Levi's, can be blamed on Marie Antoinette's encounter with the guillotine, along with a fear of too much cake.
"Perhaps, because of Marie Antoinette, it's in the national psyche," Stahl says. "There's this aversion to extravagance. It's almost bad taste to be too extravagant. It's certainly not about screaming that you own designer clothing with something covered with logos. You might have a nice Hermès handbag, but you wouldn't clash it with lots of other designer pieces."Along with de la Fressange, people around the world have looked to English actor turned French icon (and this week's cover star) Jane Birkin for inspiration on how to deliver the undone look, although the style success of her daughters Charlotte Gainsbourg and Lou Doillon suggests that it might be genetic.
"There is a fascination with the French way of dressing that won't fade, and the best way to approach it is casually," Stahl says. "Try to have fun with it. Try not to take it too seriously because that's the whole point."