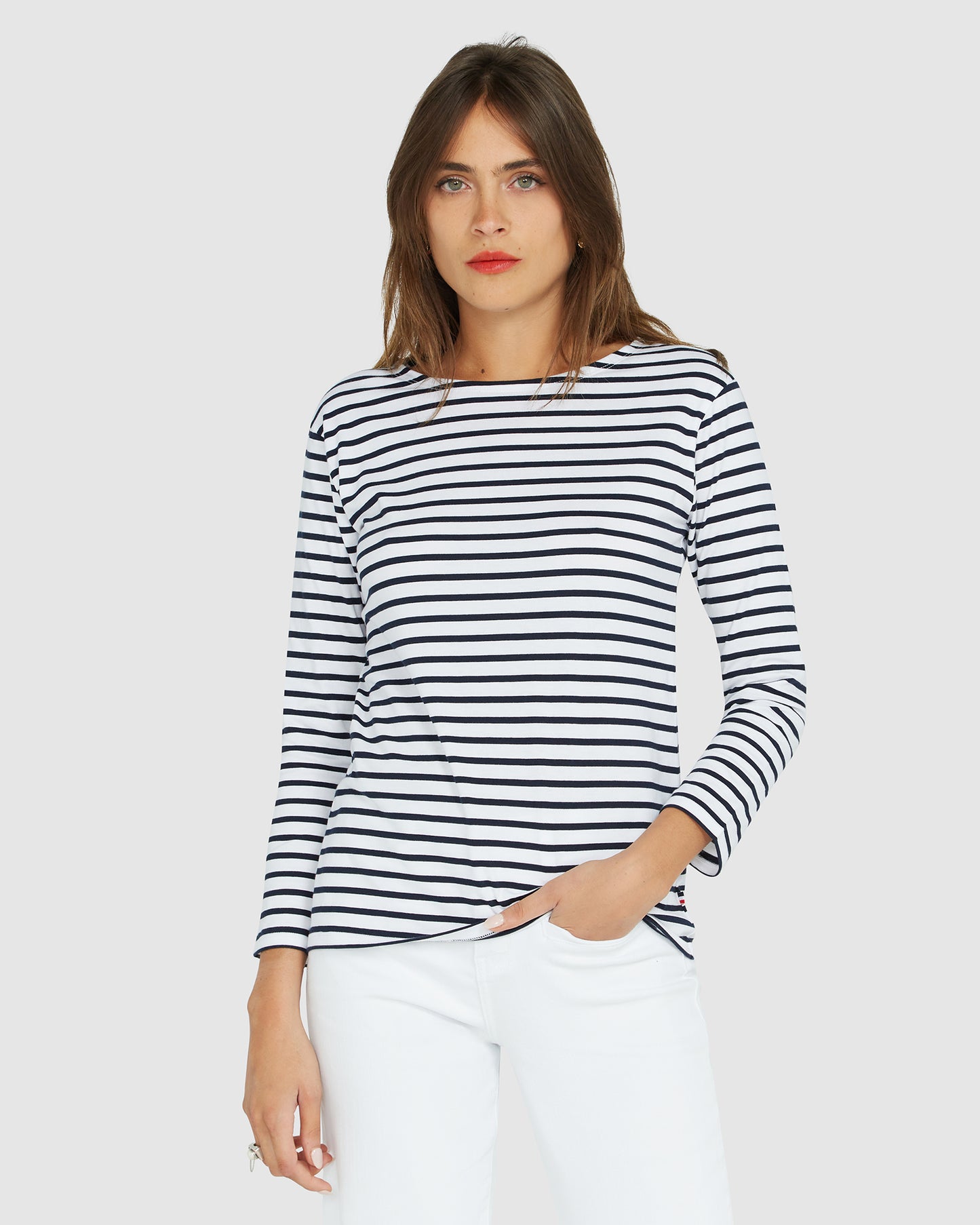 Our French Connection
We've heard much about the French naval origins of our beloved Breton stripes but did you know that the French navy's connection to Australia dates back to European settlement? Jean-François de Galaup, comte de Lapérouse left the French port of Brest in 1785 with two ships L'astrolabe and La Boussole for an expedition to the Pacific. It's widely accepted that part of his mission was to investigate the new British colony in Australia, although there is plenty of historical evidence that the ships were carrying a cargo of trees, seeds, iron, copper- in short a cargo suitable for a new French settlement.
Phillips and the first fleet beat La Perouse to Botany Bay by just five days. The French ship's arrival prompted a dramatic dash by the first fleet from Botany Bay to claim Sydney Harbour.
La Perouse and his crew camped for six weeks on the northern shore of Botany Bay, now known as the suburb of La Perouse, before departing on the next stage of their Pacific expedition. The two ships disappeared and it was another four decades before France would learn of their fate, both having been ship wrecked in the Solomon Islands. 
La Perouse had been due to return to France in mid 1789, of course, at that time the French resolution broke out. It was reported that King Louis VI, who had been patron of the expedition, while en route to the guillotine asked " At least, do we have news of Monsieur La Perouse?"